Here are a few screenshots of Brain Bout's game console. These samples also show the diversity of questions in play.
An animated timer appears at the top of the game console. Questions appear under the timer, followed by a media panel containing images, videos and/or audio controls. Multiple choice answers appear inside large clickable buttons making for easy one-click responses. Finally, each game room has a scoreboard that tracks your public or private competition.
Gameplay as seen on a desktop computer.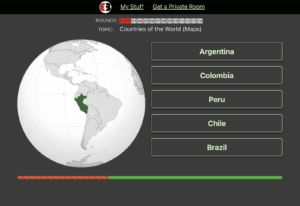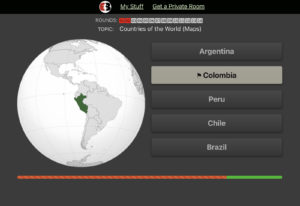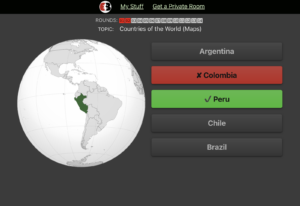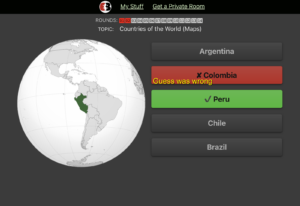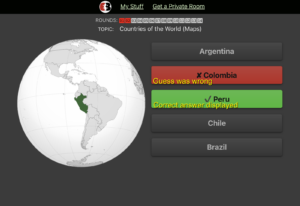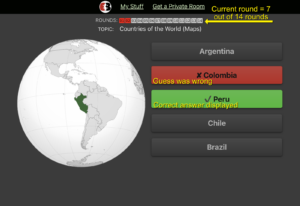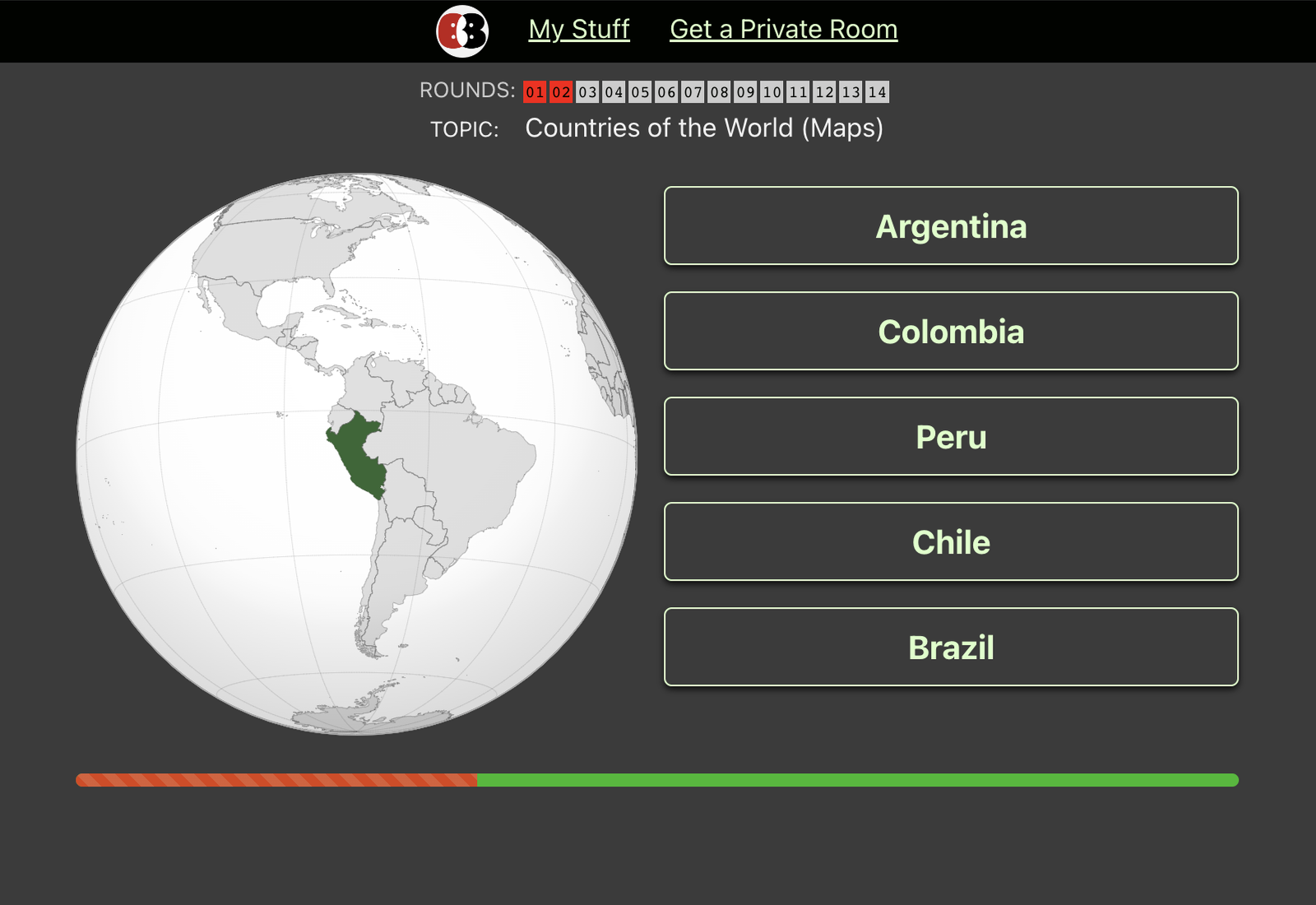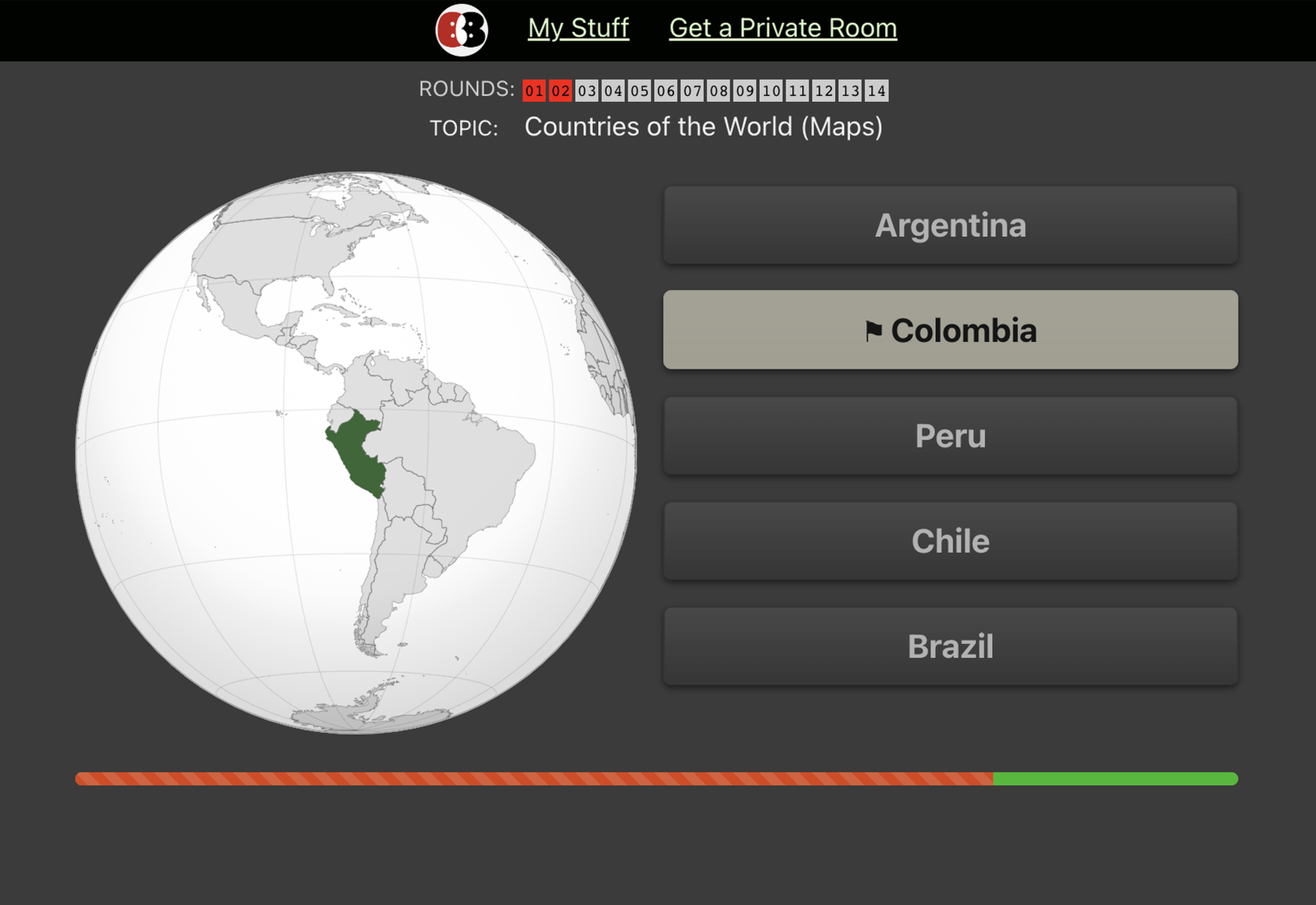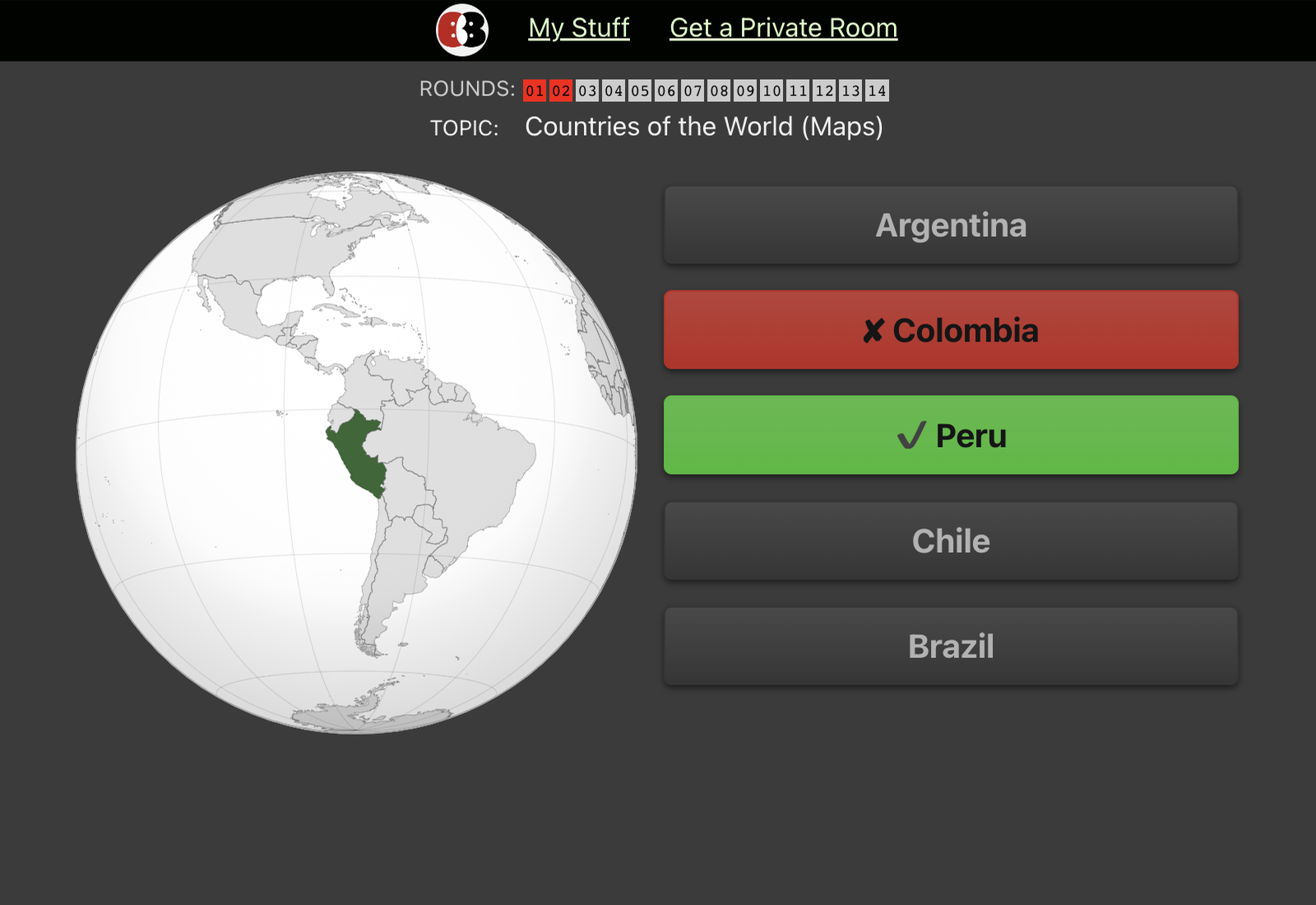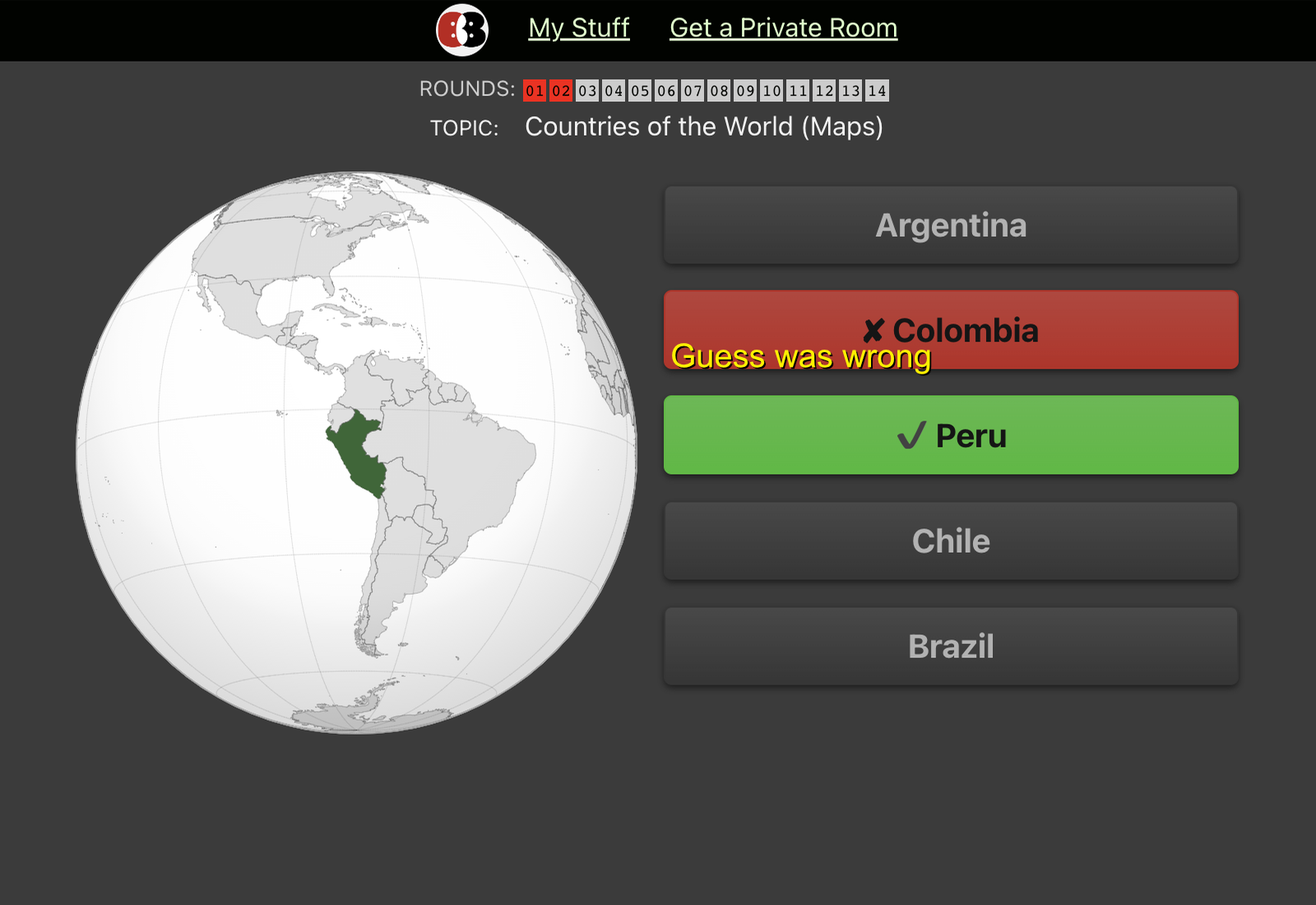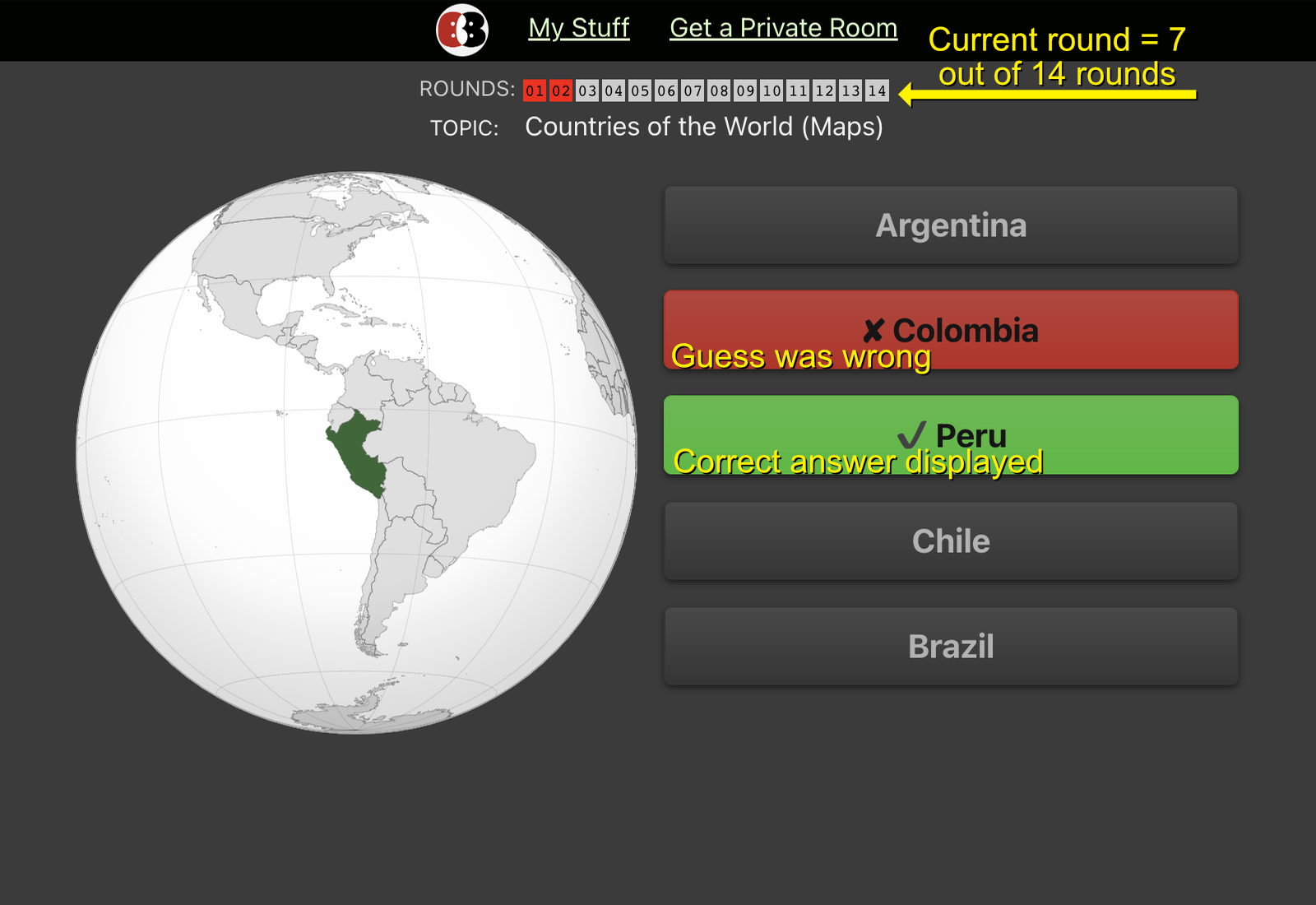 Get a Private Game Room